Planning memorable EVENTS in rethymnon
Bring your guests in the company of our magnificent panoramic view, overlooking the Rethymno gulf, the city and the medieval Fortezza castle.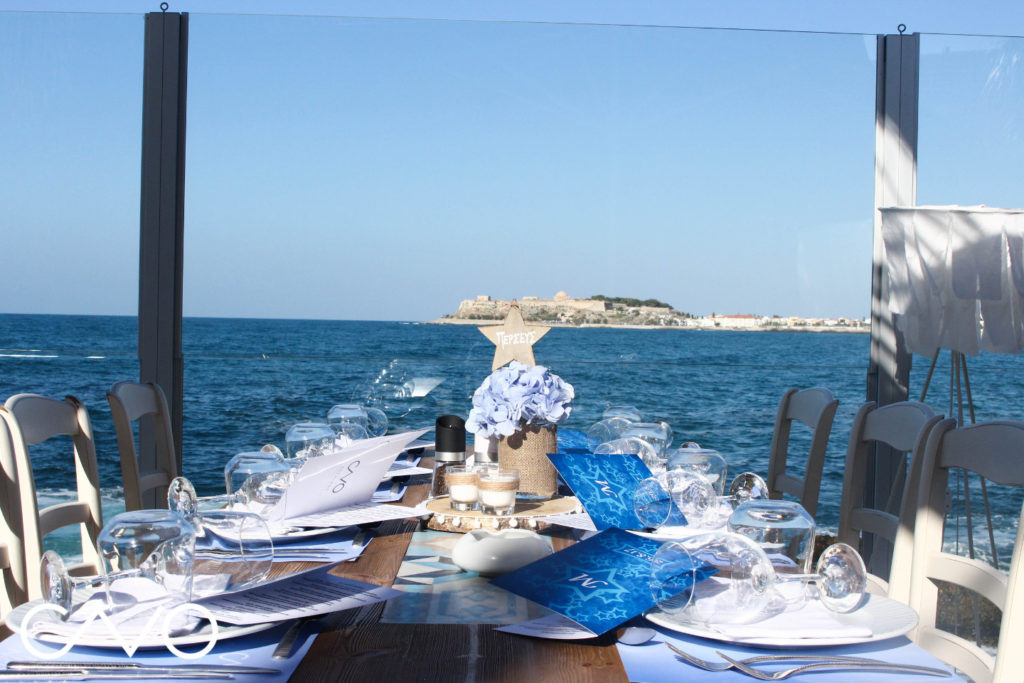 Located in a unique spot, Cavo is by design the perfect place to host any kind of event, and provide the highest quality possible. It's highly skilled personnel, can meet any demand, regarding planning, amenities and a wide variety of special arrangements to curate a memorable experience for you and your guests
Events in Rethymon, gala's, weddings, parties, wine pairings, professional or artistic gatherings, presentations, photoshooting and fashion shows have been successfully organized and had tremendous success. Cavo's versatile space, can be transformed to meet any special needs of the customer.
Plan you Event in Cavo and enjoy:
State-of-the-art Culinary Services in Crete
The awarded Cavo Restaurant can challenge your highest expectations with innovative gastronomic creations based on local fresh ingredients.
A great selection of quality wines
Cavo's wine cellar curates a list of the finest labels, from Greek and Cretan vineyards.
Fully Equipped Liquor & Cocktail Bar
Cavo's fully-equipped Cavo Liquor & Cocktail Bar features a wide range of beverages and specializes in making impressive Signature Cocktails.
Featuring on demand selections according to your particular musical tastes. Cavo's state-of-the-art audiovisual infrastructure and highly skilled professionals Djs, will satisfy your musical requirements.
Additional Specialized Event Services
Having at its disposal, long, stable and reliable collaborations in Crete, we undertake the complete configuration and decoration of our space. We also offer limousine and guide services, professional photography or cinematography, fireworks, live music, etc.
We stand absolutely committed to the curation of memorable experiences of the highest possible quality. Cavo's team is able to respond to your every wish. All you have to do is ask. Cavo's space is capable of serving up to 200 people. Adequate parking is available.
Get in touch